Featured Collection - Camo
---
Diverse. Flattering. Unique.
Stocking our store with clothes we would wear. Filling your closets with an incredible assortment of flare .
"Bootyfull" Plus Size
Our goal from the start has been to offer flattering, stylish options for fuller figures like this... This piece comes in regular and plus size. Go ahead... click the button.
Take me there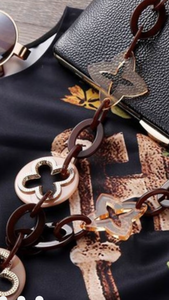 It's all about the accessories - you're never fully dressed without a smile (or accesseries)
Acrylic jewelry is all the rage with high-end designers this season. Catch the trend early, and shop our collection now.
Take me there